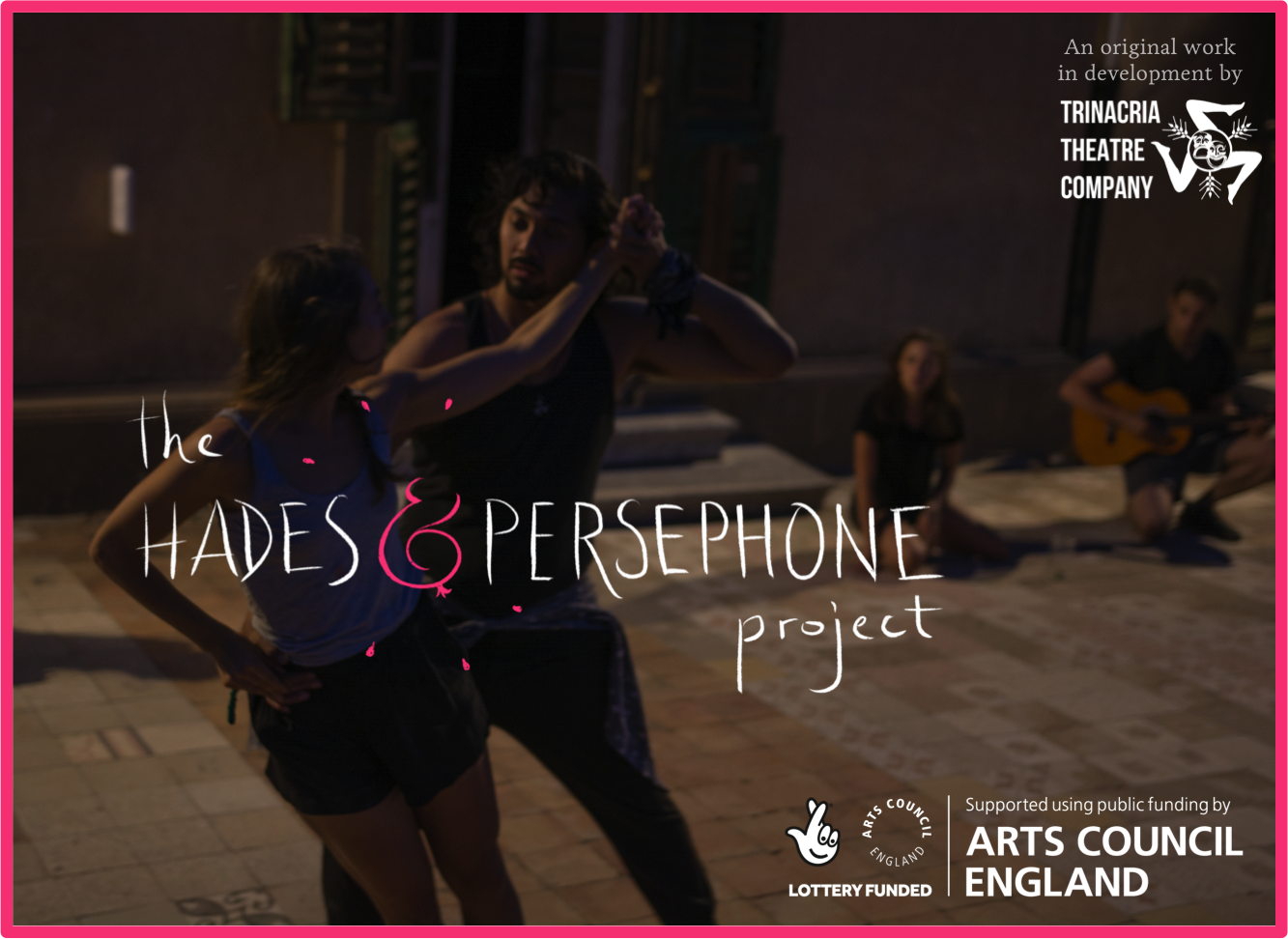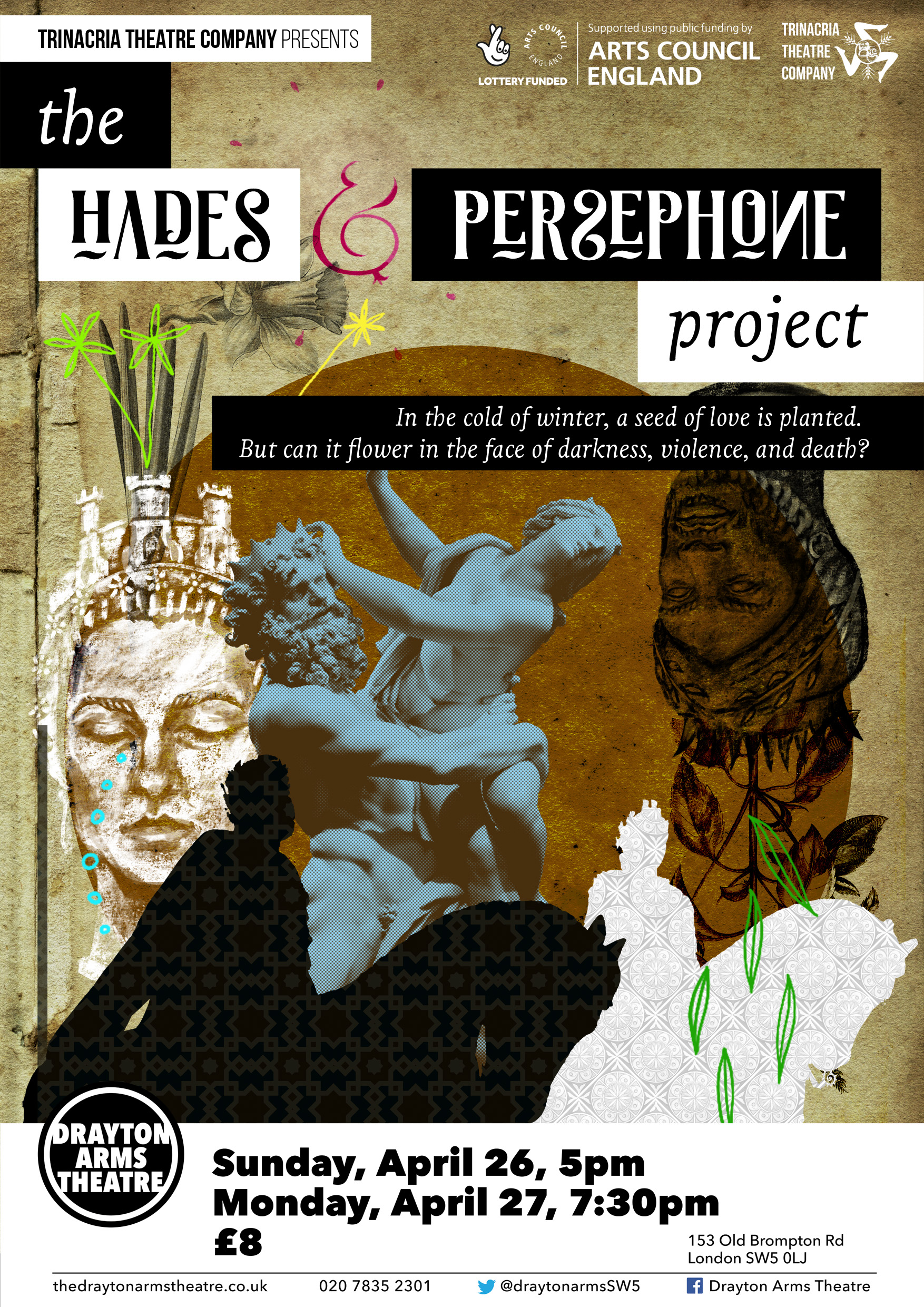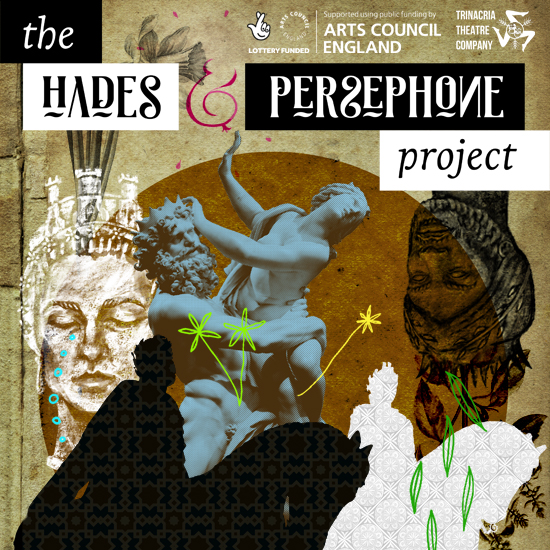 ABOUT THE PROJECT
I am currently working as freelance Producer of the Hades & Persephone Project by Trinacria Theatre Company. We produced an R&D in Dec 2019 and after submitting a successful submitting a successful Arts Council of England, National Lottery Project Grants application, a full production was scheduled for April 2020 at the Drayton Arms Theatre (London) and the show was selected to be part of LAMDA MishMash Festival (April 2020, London). Due to the Coronavirus emergency, the run and the festival are postponed. Dates TBC.
The Hades & Persephone Project (working title) is a semi-immersive, ensemble-devised theatre production interweaving 3 interracial love stories from Sicilian folklore, from ancient myth to medieval literature to the modern day. This multi-lingual play examines divisions of racial, cultural, and religious identity through physical storytelling. The piece is based on three extant myths or texts all set in Sicily at different points in history: Hades & Persephone (from Ovid & Greek myth), Mata & Grifone (a medieval folk legend set in the Arab Emirate period of Sicily), Lisabetta & Lorenzo (a 14th century novella set in Messina from Boccaccio's Decameron).
Trinacria Theatre Company aims to use the arts as a means of intercultural exchange, place making and community building, both locally and globally. It believes in the power of arts to communicate across languages and create a bridge of empathetic human connection across cultures.
CAST & CREATIVES
Devisor & Director – Mariagrazia LaFauci
Producer – Anna Oggero
Actor & Devisor – Olivia Skoog
Actor & Devisor – Samuel Adebayo
Actor & Devisor – Sanda Bourenane
Actor & Devisor – Marco Nanetti
Designer – Nic Farr
Script Consultant – Daria Miyeko Marinelli
Dramaturg – Iyvon Edebiri
Movement Support – Heriberto Montalban
Additional Dramaturgical Support – Max Sklar
Music Support – Otto Skoog
Graphic Design – Sean Devare
SOCIAL MEDIA
MADE FOR
Physical theatre lovers