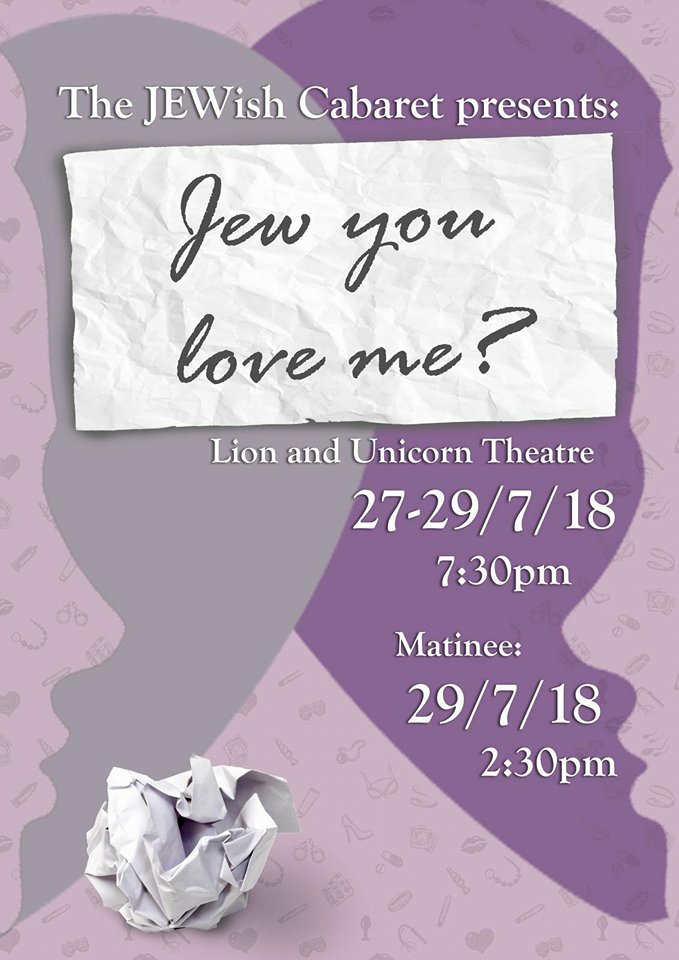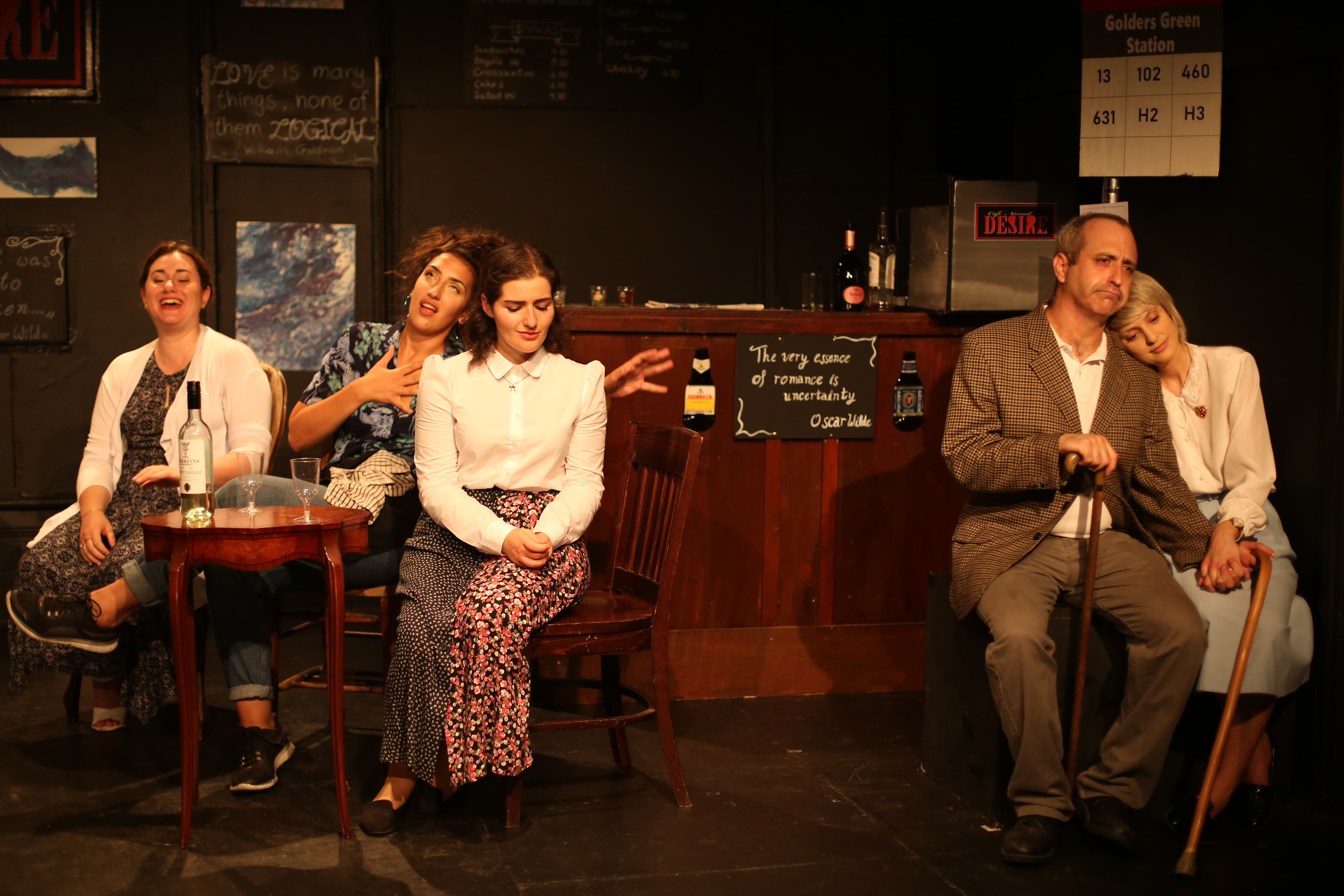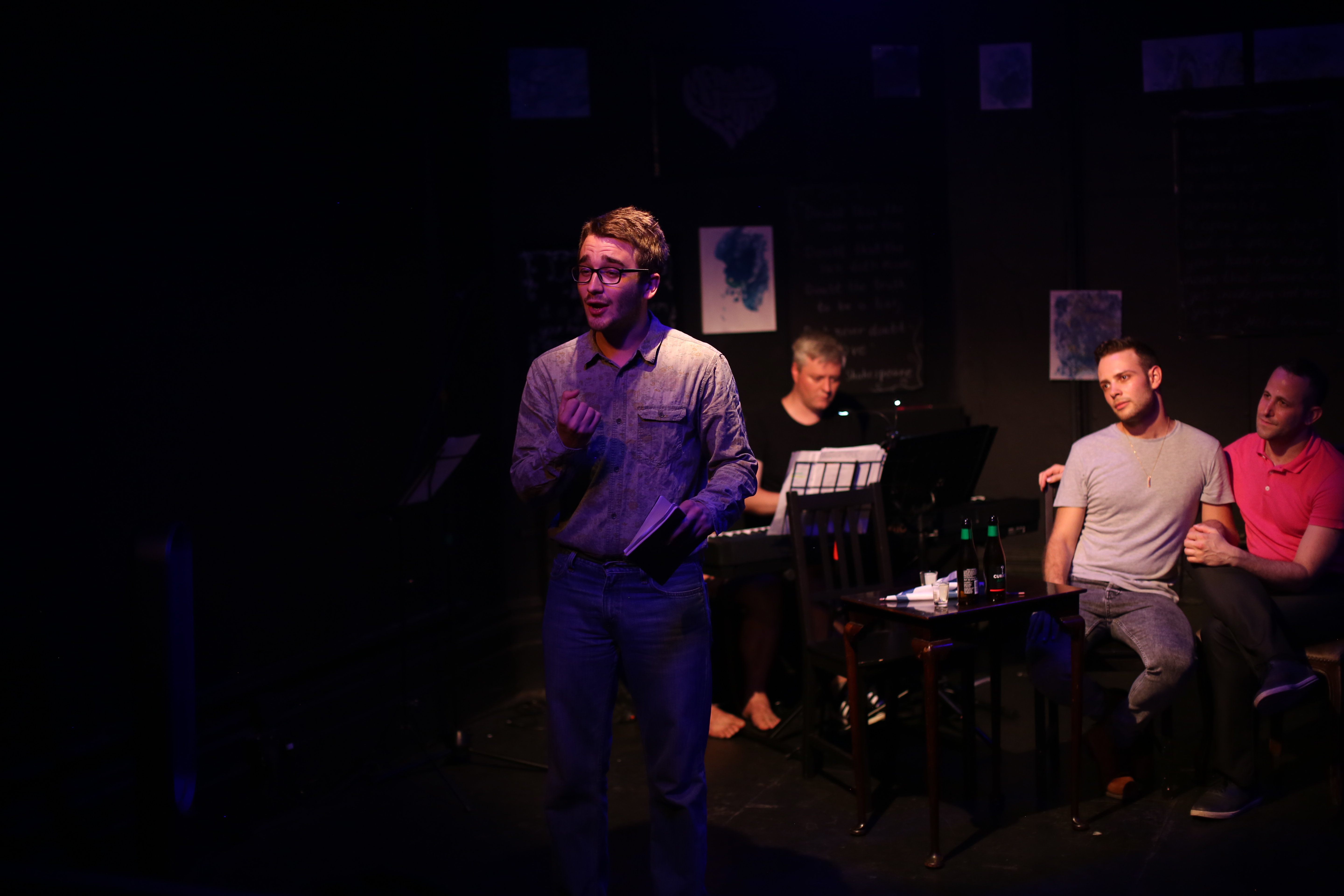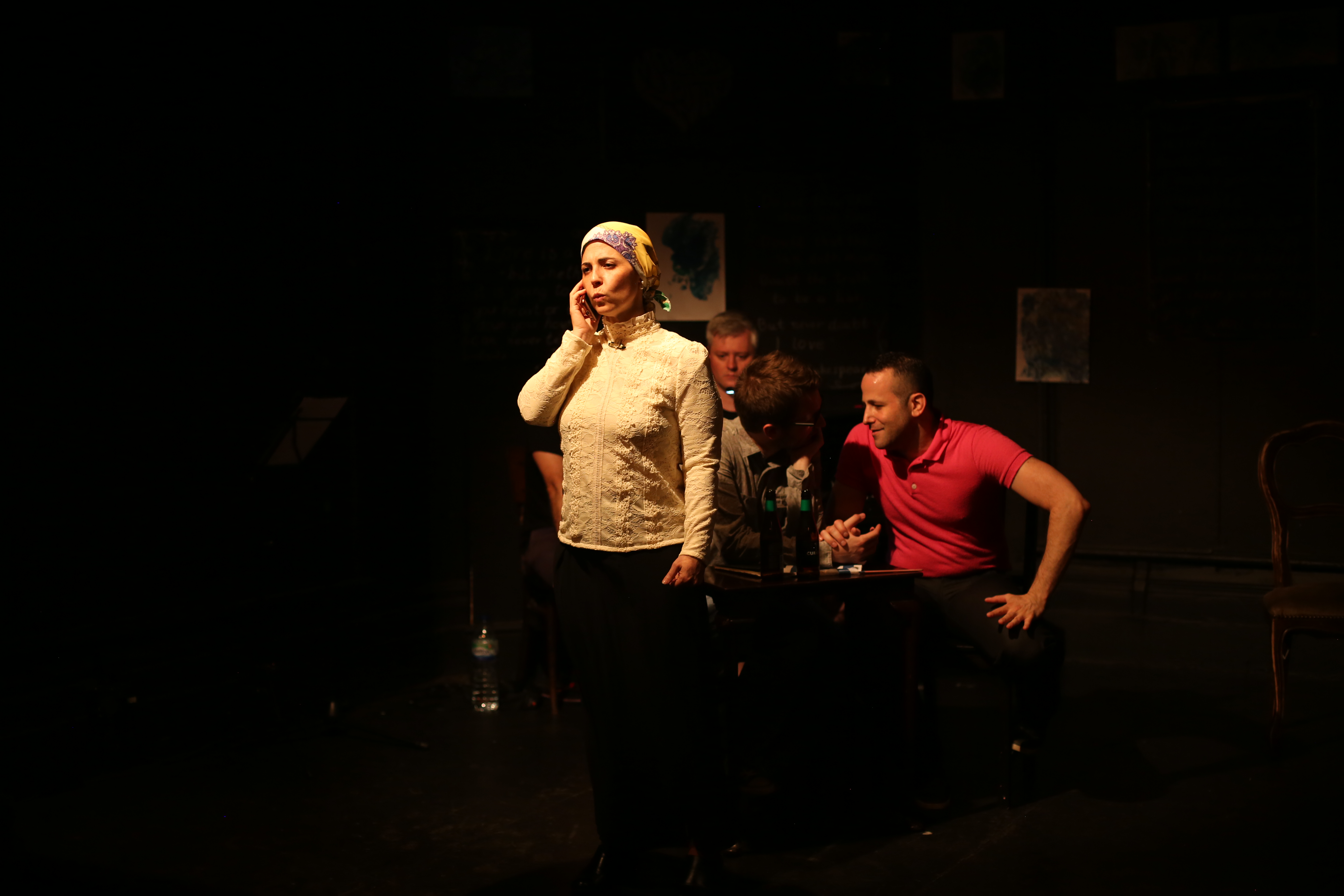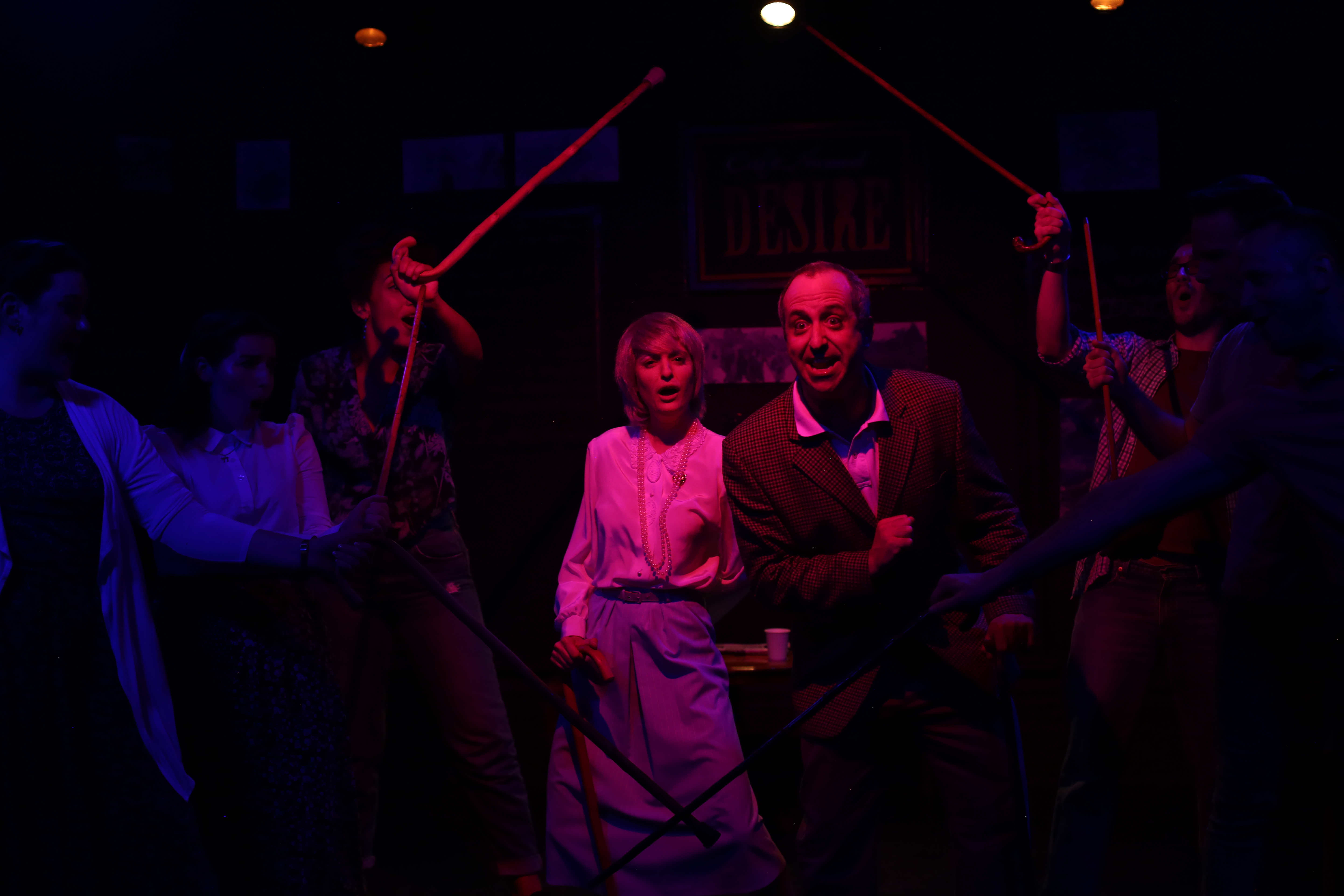 ABOUT THE PROJECT
I was Production Manager for the London run (The Lion and Unicorn Theatre, 27th-29th July 2018), the Israel tour (November 2018), and the online run at Online Fringe Festival (May 2020) of the new musical Jew You Love Me? by The JEWish Cabaret Theatre Company. Currently I am collaborating with The JEWish Cabaret as Freelance Production Manager, to stage a new version of the musical called Café Named Desire in summer 2020/2021.
​"Café Named Desire" explores the complexities of belonging to more than one minority identity, and the inner struggle of bridging them while still honouring their place in one's life. We chose to explore less conventional relationships in our musical in order to push the envelope and confront some of the stereotypes often attributed to communities deemed more religious or conservative. In doing so, "Café Named Desire" remains accessible to a universal audience. Like the society it represents, our cast consists of equal parts men and women of various backgrounds and religions, while still maintaining specificity by focusing on the less explored Jewish community of North London. Our aim is to create theatre for all through our own unique perspective.
"Café Named Desire" contains strong themes of family, acceptance, community, and above all – love. Through its humour and poignance, "Café Named Desire" encourages its audiences to cherish love in their lives, no matter in which way it may choose to manifest itself. "Café Named Desire" insists on finding ways to navigate the balance between tradition, community, and individualism. In a time when many of these values are pitted against each other, we believe this message is more important than ever.
CAST & CREATIVES
Writers & Directors – David Djemal, Shachar Shamai
Additional songs by – Emily Rose-Simons ("Swipe to the right", "Blessing")
Production Manager – Anna Oggero
Musical Director – Kieran Stallard
Developed and produced in a collaborative process with our cast (in order of appearance): Martha Pothen (Sam), Ashley Racov (Gabi), Jack Reitman (Will), Batel Israel (Rachel), Josh Becker (Yakov), Alex Ayliffe (Ethan), Ido Gonen (Alon), Tanya Truman (Bracha), and Adi Loya (Dina).
SOCIAL MEDIA
Facebook
Twitter
Instagram
Youtube
MADE FOR
Musical theatre lovers